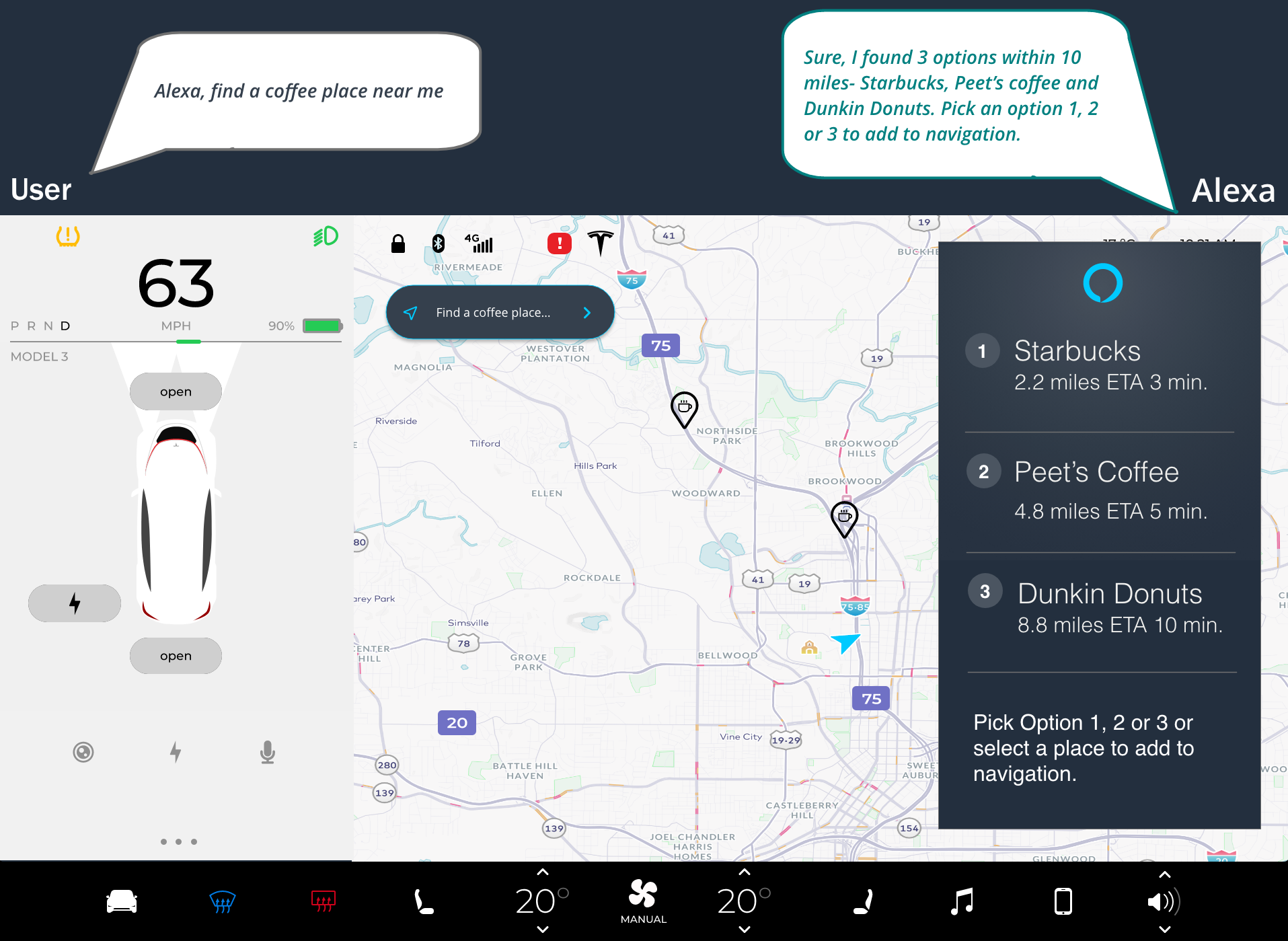 This project was born out of a desire to help people optimize their driving and commuting time by providing them with faster and effortless way to manage stops along the way. For the purpose of this project I have designed an Alexa skill to assist drivers to quickly find, add and access different locations primarily using voice commands. For a more effective and well-rounded experience, I have explored the possibility of a multi-modal interface based on Tesla's in-car navigation dashboard.
GOAL: 
Provide a way for drivers to manage their stops, like a to-do list of locations.
Problems in Existing Navigation
1.
Currently, there is no way for users to plan their stops on a long journey, by searching for or inputting generic places/services such as coffee, food fuel or rest area.
2.
Some of the common problems that a user runs into while using Google Maps is that when adding multiple stops, the system is unable to take into account the user's context. The user manually picks from multiple nearby options to input the closet one to their destination. This easily involves 10+ steps! Let's look at a user journey below:
User follows the steps below:
- Look for Scotty's donuts, tries to decide which one I want to go to (there are two locations)
- Search for Walgreens locations, but the results aren't shown in context to your already-planned route, so I try out two different Walgreens locations to see which route I like better
- Look for Target. Again, location results aren't shown in context to my planned route, but I can guess which one makes more sense
How might we optimize the commuting time for drivers by managing the stops that they make along the way for chores/errands? My initial hypothesis was that people might need voice assistance with shopping on the go. 
To test my initial hypothesis I surveyed 46 users, all between the ages 25-45. Additionally I interviewed 5 users to uncover their pain points and day-to-day challenges while driving. Based on this research, I created a human persona and a system persona suitable to my use case.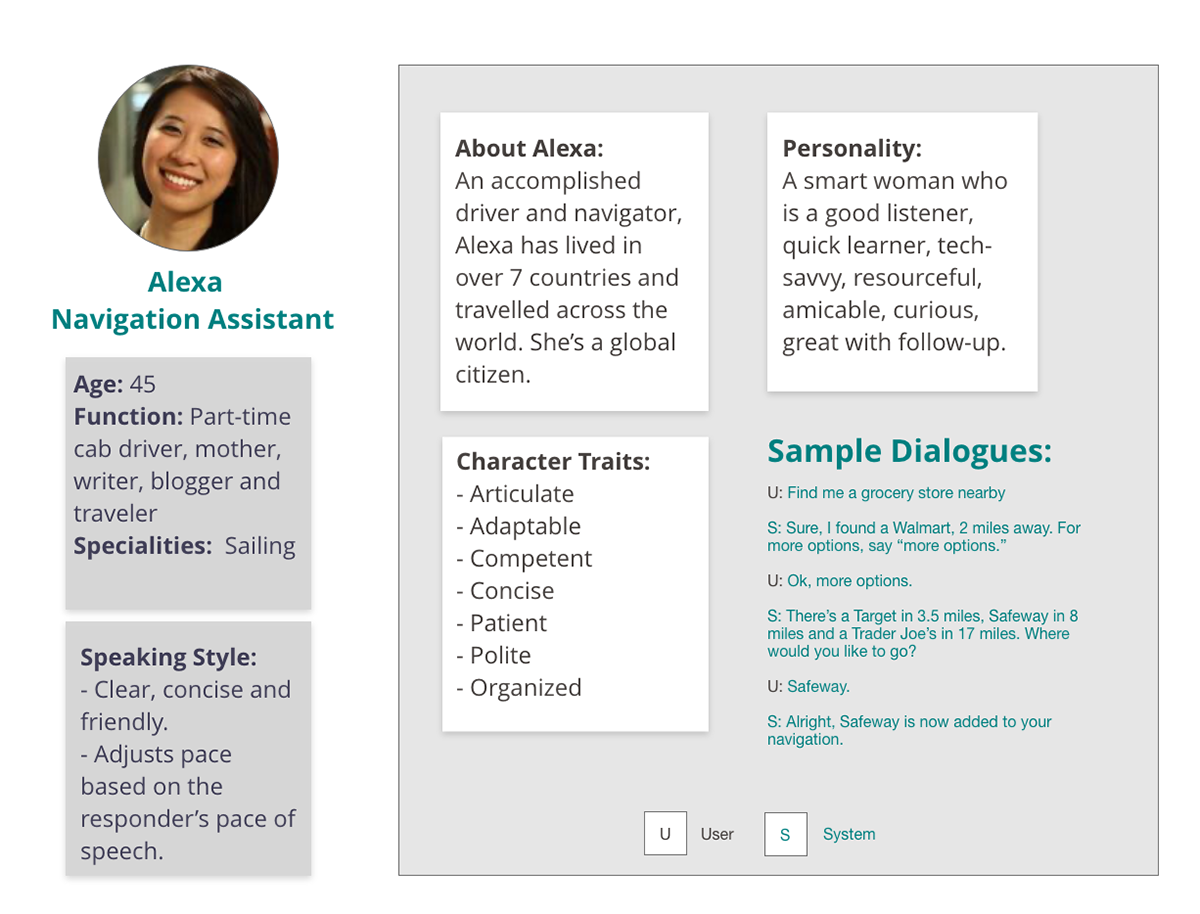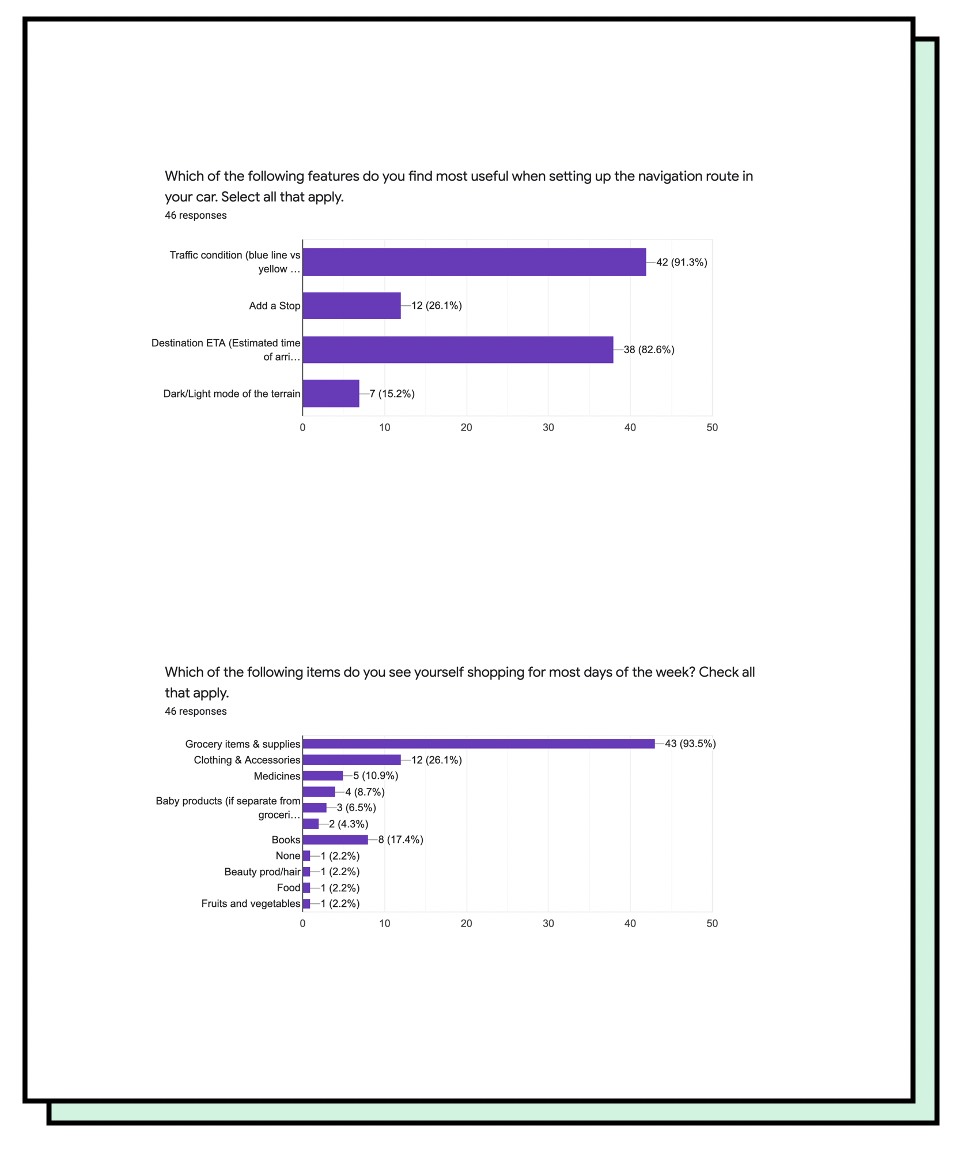 Dialogue Flow Prototyped in Voiceflow & Adobe XD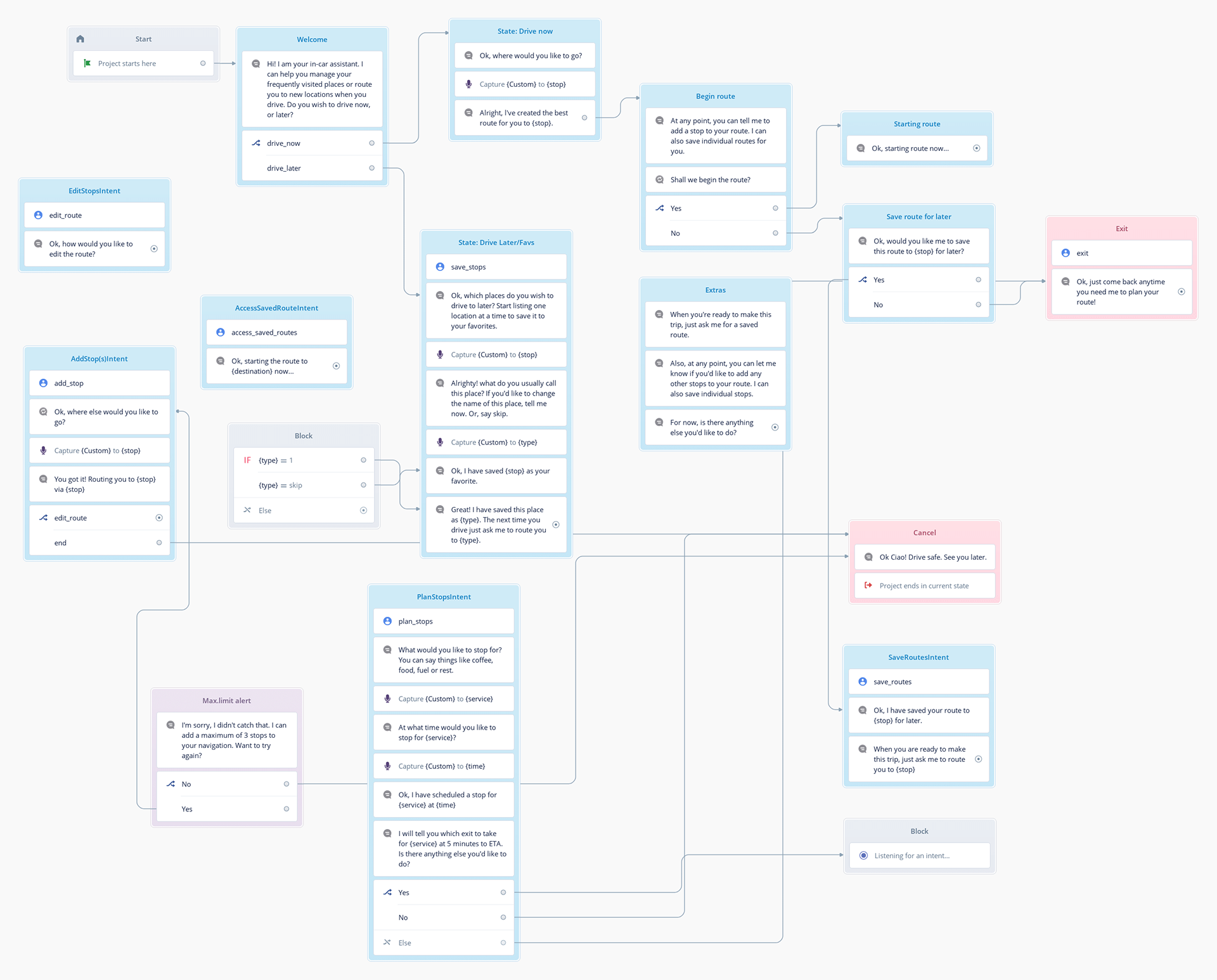 Video of Voice Interaction with In-car Navigation